Both are wonderful people with great blogs that have amazing content.  If you don't follow them already, please go and check out their sites!
The Rules:
Share the link of the blogger who has shown love to you by nominating you.
Answer the questions.
In the spirit of sharing love and solidarity with our blogging family, nominate 8-13 people for the same award.
Ask them 3 questions.
Here's Stephanie's Questions:
What's the funniest book you've ever read or movie/tv show you've ever watched? Or both?
That would have to be either Seinfeld or the Office.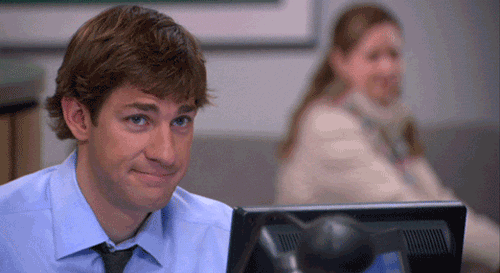 What is something that you've always dreamed of doing but never have?
That's a tough one! I've always wanted to go on a lengthy retreat  of sorts, perhaps hiking the Appalachians or a meditation retreat in Glastonbury.  I can't seem to convince my husband of how much fun that would be.

What author, living or dead, would you like to spend an entire day with? Why?
JK Rowling!  She is an amazing lady and an inspiration to me.  She's incredibly talented and wrote one of the world's favourite stories under such difficult circumstances.
Norikos questions:
Out of five senses (sight, hearing, taste, smell and touch), what is the most important to you and why?
I'm going to say sight!  I think I could handle losing taste, or smell.  Touch and hearing I would miss dearly, but I think I could function. Sight?  Nope, I feel like I'd be missing to much if I was blind.
I love art, and colour, and I love watching people around me smile and be happy.
If you could recreate one food from your favorite books/films/TV shows etc., what would it be and why?
How about some Turkish Delight?  It was good enough for Edmund in the Chronicles of Narnia!
What was your favorite and least favorite subject in school and why?  
My favourite would be Biology or Chemistry.  I really loved those sciences!  And least favourite would actually be English!  Which is odd considering how much I love writing!
My Nominations:
Here's my 3 Questions:
What do you like to do when you are not reading or blogging?
Name one thing on your bucket list that you want to accomplish.
Who is your favourite author?  Why?