Desert Island Discs Blog Tag
This is slightly different from usual book tags – sounds so much fun and perfect to shed some lights to bloggers' unknown facts and tastes!
Thank you so much for tagging me, Noriko at Diary of a Bookfiend!  If you haven't already checked out her blog, please do!  She has wonderful posts on daily musings (which I love!) as well as her book reviews.  Noriko is wonderfully friendly and is a super nice blog friend!
The Rules:
Link back to Bookbum's original post, so she can see all your answers! (Remember to do this via pingback, she won't get a notification if not!)
Thank the person who tagged you… show some love!
Come up with your answers
Then tag others to keep the tag going!
The Premise:
You are cast away onto a remote desert island:
You can bring 5 albums – what are they?
I have pretty diverse interests in albums, thanks to being a teen in the 80's and having sons with pretty interesting tastes in music.
Plus, you have to take music that can suit any mood, right?
Abba-Super Trooper
Brand New-The Devil and God Raging Inside Me
Muse-The Second Law
Live-Lightning Crashes
Enya-The Memory of Trees
You can bring one book – which is it? You are provided with a Bible/other religious text if you want it, as well as the Complete Works of Shakespeare. No series!
Okay, I'm going to reread the Mists of Avalon.  Again!  It's a huge volume, so it will take a while to get through.  And there's always stuff I might have missed the first couple of times through, right?
You can have one luxury item (it had to be inanimate and can't help you escape the island) – what is it?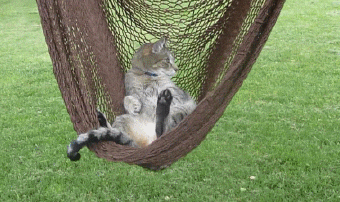 A hammock.  I can read, relax, sleep there, even.  A practical luxury!
I tag:
I have tagged some of my newest followers!  There's no obligation to do the tag, but if you do, it's a fun one!
Thanks so much for reading!