Welcome to WWW Wednesday!
This meme is hosted on Taking on a World of Words. Just answer the three questions below and leave a link to your post in the comments for others to look at. No blog? No problem! Just leave a comment with your responses. Please, take some time to visit the other participants and see what others are reading. So, let's get to it!
The Three Ws are:
What are you currently reading?
What did you recently finish reading?
What do you think you'll read next?
What I'm Currently Reading:
I received an Advanced Reader Copy of this book.  Jake Mudd is an entertaining character, who, despite his best efforts to avoid trouble, finds himself right in the thick of it.
Sometimes you need to get muddy.
Here's the blurb from Goodreads:
Former mercenary Jake Mudd travels the galaxy transporting goods to out of the way places. He operates under the radar to avoid enemies hellbent on settling old scores.

When a lucrative delivery gets hijacked, he goes after the package for the payoff he desperately needs.

With the help of his trusty blaster and an alien woman who stirs memories he's traveled light years to forget, he sets out across a strange and treacherous world.

Tracking the cargo turns from difficult to perilous when he falls into the thick of a planetary struggle.

With more at stake than his life and the safety of his beloved ship, Jake fights to outrun and outgun the growing threats. But the worst threat of all may be the one he brought with him.
You can check out Hal Archer's website here.
Deadly Cargo is available on Amazon.
What I finished reading recently:
I received a free copy of this book in exchange for a fair and honest review and I'm so glad I did!  Loved this book!  You can read my review here.  Heres the blurb from Goodreads:
The Council is the governing Coven over the Land of Five, a region entirely inhabited—and split apart—by witches with varying powers. Lilith Lace, a witch thought to be born powerless, happily resides in Ignis, the Coven of Fire, until she suddenly develops telekinesis, an ability only seen in some witches born in Mentis, the Coven of the Mind. When The Council finds out about her odd development, she's taken under their wing and is finally told the truth—everything she's learned about the Land of Five, herself included, have been nothing but lies.
If you'd like to check out this book or Kayla's other books you can check out her website here.
The Council is available at Amazon.
What I think I'll read next: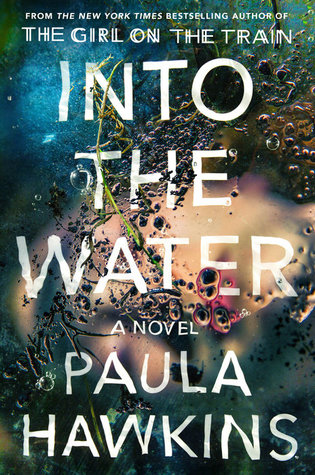 Goodreads blurb:
A single mother turns up dead at the bottom of the river that runs through town. Earlier in the summer, a vulnerable teenage girl met the same fate. They are not the first women lost to these dark waters, but their deaths disturb the river and its history, dredging up secrets long submerged.

Left behind is a lonely fifteen-year-old girl. Parentless and friendless, she now finds herself in the care of her mother's sister, a fearful stranger who has been dragged back to the place she deliberately ran from—a place to which she vowed she'd never return.

With the same propulsive writing and acute understanding of human instincts that captivated millions of readers around the world in her explosive debut thriller, The Girl on the Train, Paula Hawkins delivers an urgent, twisting, deeply satisfying read that hinges on the deceptiveness of emotion and memory, as well as the devastating ways that the past can reach a long arm into the present.

Beware a calm surface—you never know what lies beneath.